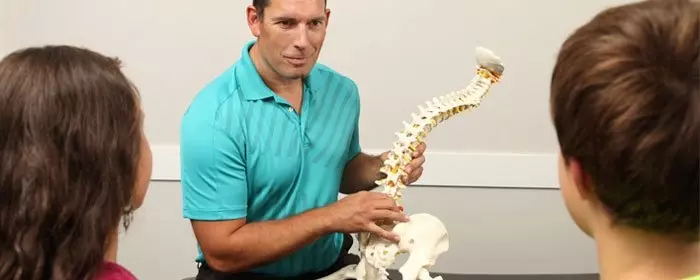 Our History
John McTimoney's dream was to develop his training into a formal foundation to preserve the profile of the McTimoney work and ideals for the future.
Graham Wilkins and Stan Harding, two of McTimoney's first students, took over the running of the training – which at that time took place in John McTimoney's house – and set up a school. After John McTimoney's death in 1980 and with Mrs McTimoney's approval, they started the McTimoney College of Chiropractic in 1982. The Trust was set up in its present form in 1986 and held its first meeting on 14 March. There were 10 people in attendance at the first meeting, the full Board comprising 14 members. The original remit of the Trust was to support training in the techniques of Chiropractic for humans and animals as taught by John McTimoney:
These Charitable Objectives
To relieve sickness in human beings and vertebrate animals, in accordance with the laws of the country where practised by the application of the Philosophy, Art, Science and technique of Chiropractic originated by D. D. Palmer and further developed by J. McTimoney (The McTimoney Technique) to advance education and train students in the above mentioned technique and in all other necessary and relevant subjects.
The College evolved and expanded over the years from its beginnings in 1982. In 1995, Ian Pearson joined the College as its Principal and achieved the landmark step in 1997 of linking the College to the University of Wales, which gave the training a recognised educational status. This allowed the present Principal, Christina Cunliffe, to push forward for full validation and the right to award a degree.
For many years, the Trust's role was to manage and develop the College as a centre of learning. This has proven to be very successful. The College is now part of BPPU's Health School and the human training is validated by BPP University College. The connection with BPP has allowed the McTimoney College to become an international centre for learning McTimoney Chiropractic. The Trust's main role now is to promote McTimoney Method Chiropractic by increasing public access to McTimoney Chiropractic care and by supporting training in the method.